Skip to Content
Property Management Services in Delmarva
Serving the Management Needs of Delmarva Property Owners
Being a property owner of any kind can be a lucrative endeavor, but it's not without its challenges. East Coast Property Management can help lighten the burden with our world-class property management services located in Delaware. We've proudly been serving Delaware, Maryland, and the Eastern Shore of Virginia with our industry-leading knowledge and expertise for more than 40 years. Our talent and keen insight have allowed us to build a reputation as a trusted, passionate partner in the property management business. Whether you're a new investor or a seasoned pro, let us help magnify your management focus, bolster the value of your property, and create more investment opportunities for your future.

Service With Excellence Since 1972
Originally founded as Farnell & Smith, Inc. (F&S), the company began in 1972 as a management agent for the newly constructed HUD property Chandler Heights, owned by the non-profit organization Better Homes of Seaford. Today, East Coast Property Management is a subsidiary of Milford Housing Development Corporation (MHDC). We have served the management needs of property owners throughout Delaware and neighboring states for over 40 years. As you travel the length and breadth of the Delmarva Peninsula, there is a property managed by us. Our success is directly attributable to its team of people dedicated to the principle of decent and affordable housing. We are dedicated to providing professional property management services tailored to the needs of the property and the owner through service with excellence.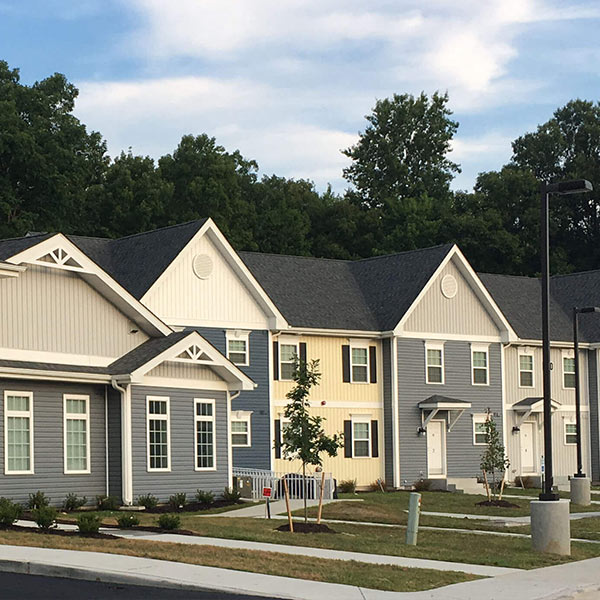 Full-Service Management Services
East Coast Property Management has been providing high-quality, professional property management services since 1972. Our vast knowledge, on-the-ground experience, and excellent reputation make us the ideal choice as your rental property manager. Our range of rental management services include:
Local Market Knowledge, Expertise, and Licensing
Compliance Monitoring
Asset Management
Marketing and Advertising Campaigns
Complete Application Process and Tenant Screening
Production and Execution of All Lease Agreements, Contracts, and Addendums
Financial Services
Routine Internal and External Property Inspections
Maintenance and Emergency Services
Building Repairs and Routine Maintenance
East Coast Property Management
Address
977 E Masten Cir
Milford, DE 19963
Phone
302-491-4000
Hours of Operation
Monday: 8:00 AM – 4:30 PM
Tuesday: 8:00 AM – 4:30 PM
Wednesday: 8:00 AM – 4:30 PM
Thursday: 8:00 AM – 4:30 PM
Friday: 8:00 AM – 4:30 PM
977 E Masten Cir, Milford, DE 19963, USA